CLASSES ARE AVAILABLE IN ENGLISH AND SPANISH
ColourWand BALAYAGE BRUSHES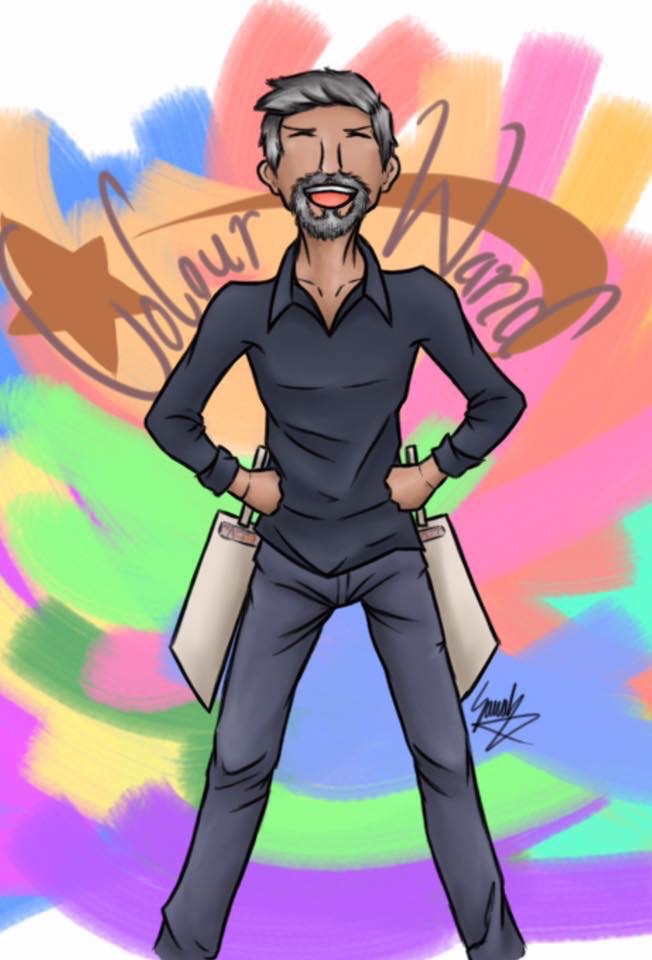 Learn balayage  hair painting with color formulation, how to understand your color lines and lighteners. What developers work best, what is the variance  in lighteners and clay.
when to apply a full balayage
when to use  a combination of foilyage
when to apply hair painting
when to apply contour balayage
Learn how to avoid lines or harsh looks 
You will save time using our new SuperWand with new angle to maintain your patters,Save money , save time, Our  secret is in our design  ,new non stain material , easy to clean, Guaranteed not to break.
Order now and YOU will receive two free brushes and free shipping in the continental USA.
SuperWand $50.00 includes TWO free brushes plus FREE  shipping in the USA
Introduction to the theory and craft of Balayage without the use of foils all natural hair painting , Learn how hair color flows and why.

Learn formulation

Color placement using the rounds & flats understanding head shape

Geometric color placement

Brush strokes and patterns

Demonstration of Balayage techniques

Explanation of patterns and formulas  

Base color and balayage using a color melt technique with multiple colors

Gradient color patters

Individual attention and advice during Balayage Lab

All stylist will receive a doll head and stand during the Balayage Lab, including bowls, brushes, lighteners, and color.



Contouring colourwand balayage , No foils needed 
ColourWand  BALAYAGE TOOLS & CLASSES
ColourWand Balayage tools ,custom engineered by  master colorist Martin Rodriguez with over 36 years experience. 
The only tool designed exclusively for Balayage Contouring and Ombre hair painting. All tools are hand crafted and made out of chemically resistant materials that prevents staining and easy to clean, Guaranteed to last. 
THE MAGIC OF contouring hair color with  colourwand and THE COMPLEXION OF using TINTURE WITH A CHROMISM UNDERTONE LUMINOSITY AND PIGMENTATION. 
ColourWand Intellectual property:
color in dimensions in 3D.
Shadow root color Melts 


Coloring hair is not just applying color without a great system you will never be able to duplicate the pattern, color placement using the colourwand system understanding head shapes in a geometric way .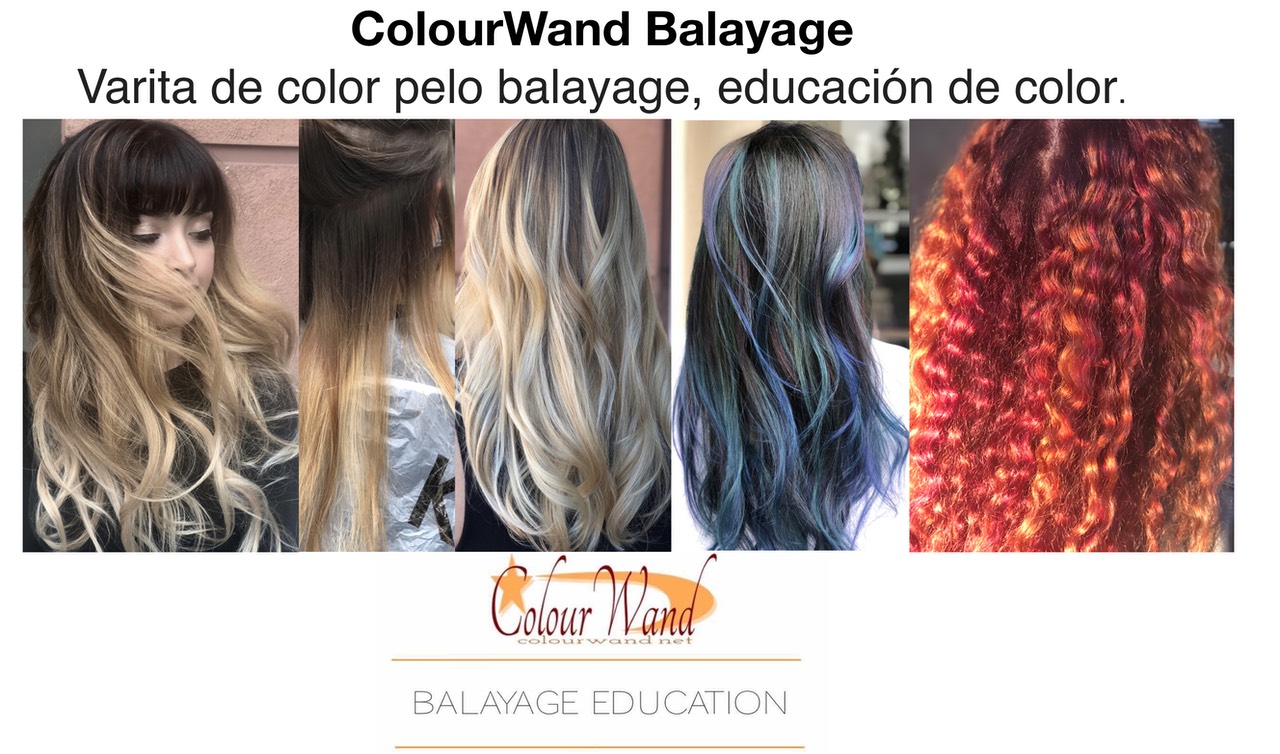 RED rose color melts with a splash of  pink tone
Shadow root color and balayage on long hair , Learn how to achieve beautiful tones hands on
A number of coordinates needed to specify any High point or flat within its shape. Hair colorist Martin Rodriguez
Why do we teach:  We share knowledge because we love being with other that have the same Passion as wed do we love our industry of hair color and passion comes from our heart it is different than being an artist.
We share all the information that is needed to become a skillful colorist , perceptions ideas and exploring new thinking.
What do we share:

The understanding of brush strokes , patterns and tools needed,  ideas concepts and how to use ColourWand  with a vision each time. 
The understanding of how color patters the variance of Vertical vs Horizontal brushing and how they connect together in our industry of hair coloring.
Hands on Classes: The support and coaching and applying all learning material, problem solving and solutions to better coloring for individuals hair. 
Refining your skills and adapting your own method to what you have received in our education.
All material is property of ColourWand education please do not copy.
Martin has worked in Orange County, California for over a 35 years where his knowledge has gained recognition from numerous celebrities, models, photographers, magazines, and top haircare companies. His expertise in the art of Balayage hair painting has been highly sought out by many salons, beauty schools, and individual stylists. 
Founder of ColourWand tools Martin rodriguez balayage expert recommends using colour to suit your clients skin tone so it'll look amazing and really light up the clients features.The foundation of hair coloring is Knowing, the simple color wheel. Know your primary colors and how they mix to form the spectrum. You can't expect to create beautiful hair color without knowing which colors the hair has and which colors need to be added. Remember That sun light plays a huge part in hair color, Contrast, Light, Dimension and hues.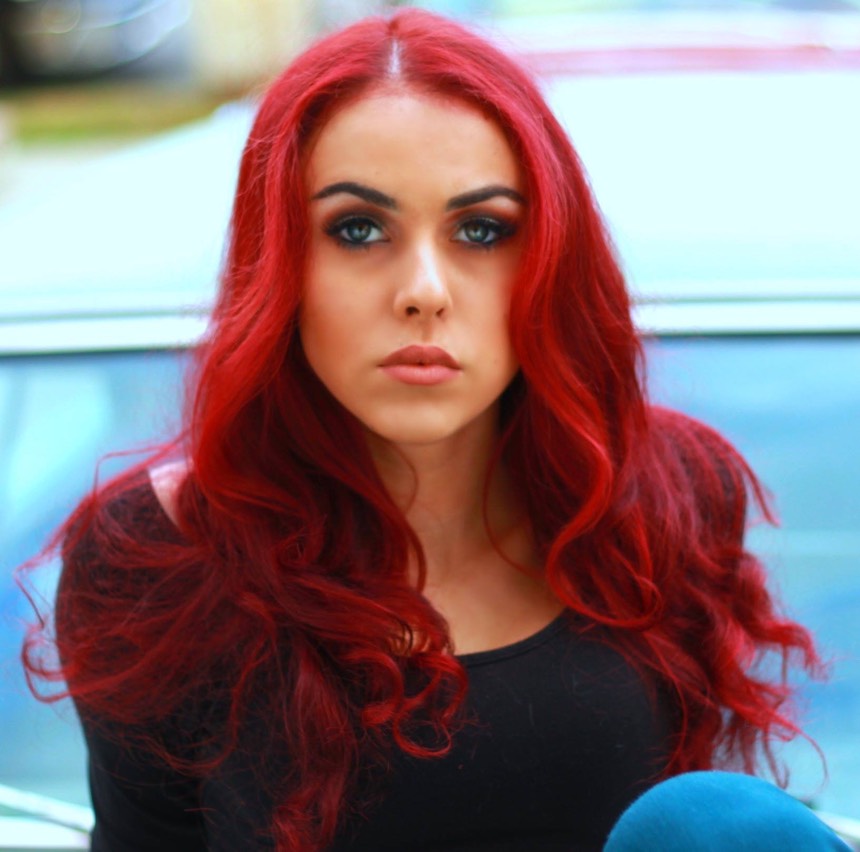 ColourWand hair painting a unique pattern design my Hair Colorist Martin Rodriguez founder of ColourWand tools and education classes, Martin using a combination of various brush strokes and patter to blend multiple color tones to get the intensity of each color, from a gradient pattern.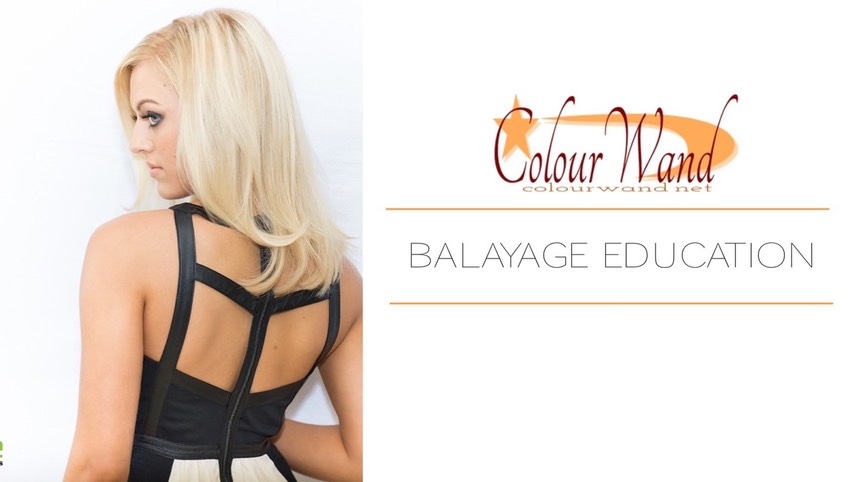 The Balayage technique originated in France  and its popularity increasing by only a few master colorist. The term Balayage is simply a free-hand painting method by using a sweeping motion and seamless brush strokes that leave no harsh line in hair coloring.   The art of Balayage hair painting today gives one the true freedom of being a masterful colorist to create individual color application and formulation for each client. Applied directly to the hair. Balayage hair painting with a gradient pattern gives you the control to bring alive a true Natural result in hair coloring that has proven to look truly natural and original. No other coloring technique can give you this result. 
  ColourWand Balayage appears natural as if the client was born with it. By creating various levels of depth and dimension in hair. 
ColourWand and Guru Village are proud to announce the creation of an education team with the purpose of enriching the knowledge and skills of hairdressers nationwide.
Dennis Gebhart, Guru Village founder, has spent over three decades mastering the art of hair- color, both in the laboratory and behind the chair. Dennis is the mastermind behind the creation of innovative advances in hair color and technique. His experience in the laboratory gives him a unique perspective, one that includes the chemical interaction between hair and color. There is no one more qualified to educate than Dennis. His passion for hair color is only rivaled by his passion for education. That is the reason he is one of the most sought after educators in the business.
ColourWand BALAYAGE HAIR PAINTING EDUCATION
Learn to paint seamless and beautiful balayage hair painting with National Balayage Educators  Martin Rodriguez, Jerry the color god Morrison, Janette Barrera.  In this full day, interactive and hands on Hair painting class, you will learn basics on Balayage & advanced balayage  color melting techniques , hair painting applications, balayage hi lighting and low lighting  achieving maximum lift with a balayage lighteners, Understanding balayage ON grey hair coverage, Martin Rodriguez ColourWand Hair Painting signature paneling technique using multiple colors. How to transition foil clients to balayage,  Martin's will cover  tips and tricks to take back to your salon and have you painting with confidence and skillfully. This is a limited class to ensure that all students have a great understanding of ColourWand balayage hair painting . 
ColourWand Umbra hair painting balayage hands on color education classes.
Understanding the steps to proper balayage hair coloring  By Hair colorist and Founder of ColourWand Martin Rodriguez
Learn to avoid mistakes , learn proper brush patterns balayage using flats and rounds of the head.
You May Also Like
17 Chia Seed Oil Benefits for Gorgeous Natural Hair
lavishlynatural.com
15 Crazy Photos Of Things That Shouldn't Be Possible
Unbelievable Reporter
Top 5 Essential Oils for Luscious Hair Growth
lavishlynatural.com
TOP 10 Forex Trading Mistakes
forexfriendloan.blogspot.co.uk
Natural Hairstyles
Your hub for natural hair and natural hair care
15 Iconic Figures Like You Have Never Seen Them Before
Unbelievable Reporter
Lavishly Natural's Hibiscus Hair Tea
lavishlynatural.com
Cute Short Haircut Styles For Women
FashionBoomer.com
You May Also Like
17 Chia Seed Oil Benefits for Gorgeous Natural Hair
lavishlynatural.com
TOP 10 Forex Trading Mistakes
forexfriendloan.blogspot.co.uk
Natural Hairstyles
Your hub for natural hair and natural hair care
Cute Short Haircut Styles For Women
FashionBoomer.com
Latest Mobile Device News for you!
KODI and Technology News
Lavishly Natural's Hibiscus Hair Tea
lavishlynatural.com
Coffee Health Benefits Based on Scientific Research
turnaroundfitness.com
Top 5 Essential Oils for Luscious Hair Growth
lavishlynatural.com
You May Also Like
17 Chia Seed Oil Benefits for Gorgeous Natural Hair
lavishlynatural.com
Top 5 Essential Oils for Luscious Hair Growth
lavishlynatural.com
Lavishly Natural's Hibiscus Hair Tea
lavishlynatural.com
5 Natural Herbs for Hair Growth and Thick Long Hair
Urban Naturale
TBN Media| The Hub of Hoops
TBN Media
Side Effects Of Coffee And Suggestions To Wean Off It Naturally
Modern Healthy Life
Natural Hairstyles
Your hub for natural hair and natural hair care
How To Make A Fabulous Green Tea Butter for Hair & Skin
LavishlyNatural.com