THE MAGIC OF COLORING WITH THE COMPLEXION OF TINTURE WITH A CHROMISM UNDERTONE LUMINOSITY AND PIGMENTATION. COLOURWAND FLEXIBLE MAGICWAND balayage hair painting tools made in the USA.
ColourWand BALAYAGE BRUSHES
You will save time using our new SuperWand with new angle to maintain your patters,Save money , save time, Our  secret is in our design  ,new non stain material , easy to clean, Guaranteed not to break.
Order now and YOU will receive two free brushes and free shipping in the continental USA.
SuperWand $50.00 includes TWO free brushes plus FREE  shipping in the USA
All payments are  through  secure PayPal account.
www.paypal.me/haircoloristmartin
ColourWand balayage tools the only hand crafted balayage hair painting tool design exclusively for Hair coloring.
Design and hand crafted by Hair Colorist Martin Rodriguez with over three decades of experience in hair coloring.
Master hair colorist across the glove prefer ColourWand  Tools 
GUARANTEED TO LAST!
Superwand and brushes options
Available in Three Sizes
ColourWand BALAYAGE HAIR PAINTING kits Available 
Square Colourwand Board 3 by 9   with 5 inch handle $30.00 each 
45 degree Angle Colourwand board 3 by 9  with a 4 inch handle $30 each
72 degree angle SuperColourWand for Long hair 4 by 16 five inch handle $45.00 each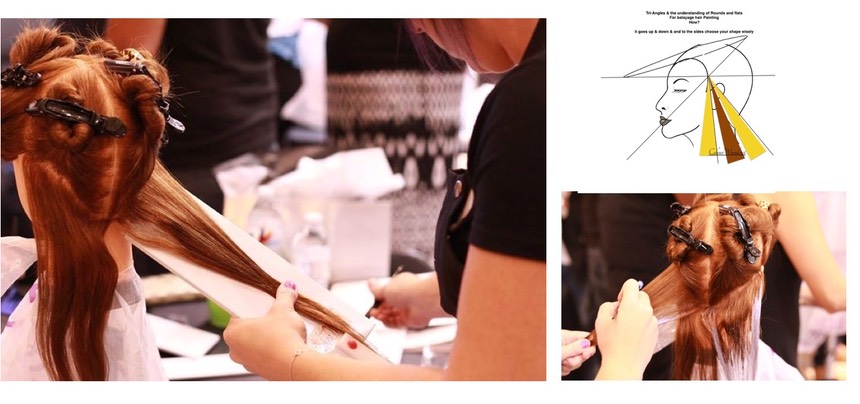 COLOURWAND BOARDS AND 
BALAYAGE BRUSHES OPTIONS 
ColourWand BALAYAGE BRUSHES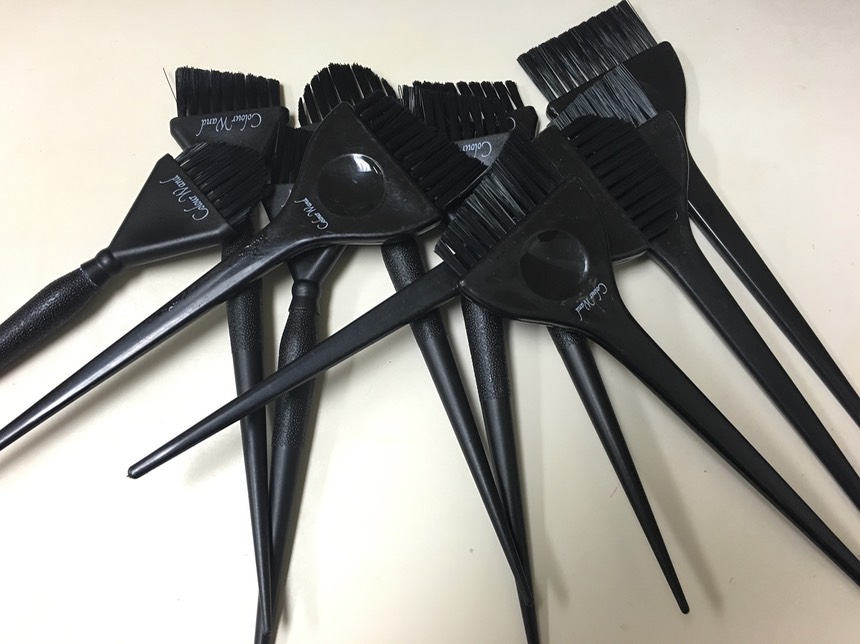 Two large angled 
Two Small angled
Two Oval Brushes
 Six brushes for $30.00
www.paypal.me/haircoloristmartin
COLOURWAND BOARDS
Small Colourwand intro kit
One :
Square ColourWand 
Dimensions 
3 inches wide by 13 inches long
One:
Angled ColourWand
Dimensions 3 inches wide by 9 inch long
6 pcs, ColourWand Balayage brushes 
small colourwand intro- $90 dollars www.paypal.me/haircoloristMartin
Super ColourWand Kit for long hair
3 super Wands for long hair balayage
6 Pcs. Colourwand Balayage brushes 
$165 plus shipping www.paypal.me/HaircoloristMartin
ColourWand advanced Pro kit
Two: Angled Colour Wands
Two: Square Colour Wands
Two: Super ColourWands
8:Pcs Colourwand Balayage brushes
Colourwand Pro kit $210.00 www.paypal.me/haircoloristMartin
One large super wand and six balayage brushes 
$83.00 www.paypal.me/HaircoloristMartin
What is Balayage Hair Color? 
Balayage is the French word meaning to sweep or to paint. It allows for a sun-kissed natural looking hair colouring, With the same idea and similar to what nature gives us. Painted soft looking strands of hair with subtle with less noticeable harsh lines. The principal idea being less is more when creating soft, natural looks. 
How is it applied? 
 Balayage hair painting Tools by Colour Wand 
Made of the finest  quality material made to last . Colour Wand hair painting tools with a smooth surface in white color allows the colorist to see the color that they are using in application to give control and easy to maintain clean. 
 Works well with any color line and Hair bleach. 
Made in the U.S.A if it breaks we will replace it.
Balayage Hair Painting: where hair color is painted directly onto sections of the hair with no foils used to keep the coloring contained and by using multiple shades to create a natural look as if you where born with the color.
Balayage hair color is applied on the surface of the hair with angled feathing strokes and not saturated through the sections. At the tips of hair we add more coloring for a better blend, we avoid the streaking of  colour due to the fact that isn't vey soft at all. It can also be called a freehand Hair Painting technique because no foil or any meche are used to create the Balayage hair painting highlights.
What sets it apart from traditional hair colouring?
Balayage process at Room Temperature:
Natural Balayage is when the whole process done at room temperature open air without the use of foils or saran wrap. The hair will process naturally and lift evenly. This process works well for Natural Balayage hair painting sun kissed hair. In some cases you may tone the hair if needed. Want more contrast and dramatic Colour lift, foils can be used to separate the hair and conduct more heat for high dimensional results.
Keeping this in-mind you can use any pattern for color from highlighting to low lights, Ombre or Balayage-Hair painting using patterns the color should compliment the skin tone and the way the hair cut flows.
RETURN POLICY:
Shipping costs not refunded on returns or exchanges

Items may be returned for refund or credit if returned within 7 days of receipt, with original packaging in undamaged products and sellable condition. 

To be eligible for a return, your item must be unused and in the same condition that you received it. It must also be in the original packaging. 
Allow seven to ten days for shipping and delivery.
Shop on square market easy and fast.
Colour wand  MADE IN THE USA 
The new generation of colorist Lowell Academy using Colour Wand balayage hair coloring paddles by colour wand.
Return and Exchange Policy
At Colour Wand we want you to be 100% satisfied, and will gladly take back or exchange any merchandise as received with original packaging within 15 days of receipt of purchase. For defective items please contact our Customer Service department martin@colourwand.net  Monday - Friday (9AM to 5PM EST) Note Colour wand  is not responsible for return shipping costs.
Note: We do no accept the return of any and all USED No exceptions
Return Procedures
We encourage you to protect yourself from loss or theft by insuring your return shipment. Remember to save your receipt until you receive your refund from us. Please note that Colour wand is unable to issue a credit or refund for any items damaged or lost on their way back to us, so take special care in packing your item.
1. Re-pack the item in the original manufacturer's packaging and place in shipment box. Please be sure to include all items, pieces, and parts. 
Some charges may apply on returned items such as re stocking fees,shipping and handling cost, Fees on refunds, fees may vary.
2. Fill out the return form that was included in your package with all of your return information provided and enclose it with the item so we can expedite the reimbursement to your original payment method.
3. Send it back to Colour Wand via your preferred carrier. Please note you are responsible for the return shipping charges. 
The address is:
16371 Hemlock street
Fountain Valley Ca, 92708